Professor, Communication Sciences and Disorders

Professor in Charge of Graduate Program

Undergraduate Honors Adviser

CSD Multicultural Interest Group Adviser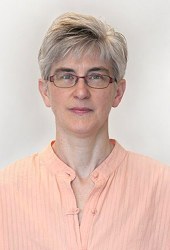 Biography:
Dr. Carol Miller's research focuses on the language skills of current and former children! Her work in the Child Language Development Laboratory is aimed at understanding how language develops in typical and non-typical ways in young children, adolescents, and adults. Her research shows that language development is related to other mental abilities such as memory, attention, and the ability to process all kinds of information quickly and accurately. Dr. Miller and her students want to understand better how these relations work, to help children and adults who struggle with learning, speaking, and understanding language. They use several different tools to meet their research goals, including standardized tests, computer-based games and tasks, and electroencephalography—that means measuring the electrical activity of the brain.