McCourtney Family Early Career Professor in Psychology

Associate Professor, Developmental Area

Department of Psychology

Director of PACT (Parents And Children Together)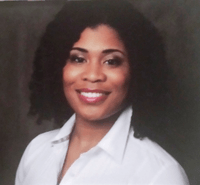 Biography:
Dr. Witherspoon's research focuses on how context-- primarily neighborhood, school and family, shapes adolescent development across multiple domains. In addition, she examines how race, ethnicity, and other cultural attributes interact with contextual characteristics to influence adolescents' socioemotional and academic adjustment as well as behavioral outcomes. Her current work examines diverse adolescents' development from middle to high school to understand how aspects of the residential neighborhood and other places youth spend their time as well as family contexts are related to adolescents' academic adjustment and beliefs as well as their deviant behaviors, racial identity, and discrimination experiences. Dr. Witherspoon also examines how neighborhood is associated with parenting behaviors and strategies. A goal of her research is to elucidate the development of urban and rural adolescents and their families, with particular attention to contextual supports.