Professor, Psychology

Associate Director of Education, Child Maltreatment Solutions Network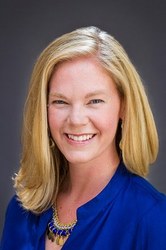 Biography:
Dr. Lunkenheimer's research program seeks to understand how parents and children manage the emotions, behaviors, and stress in their day-to-day lives.  It also addresses how parents and children regulate each other as they live, play, and solve problems together.  When parenting is stressful and parents and children are disconnected, discipline may be less effective and children may develop self-regulation problems.  Funded by the National Institute of Child Health and Human Development, Dr. Lunkenheimer's research has shown that greater synchrony of heart rate, breathing, positive emotions, and positive behaviors between parent and child is associated with fewer behavior problems in children and less harsh discipline in parents.  The goals of this research are to better understand how parents and children develop dysregulated behavior through their day-to-day interactions and to improve intervention programs to prevent problem behavior in stressed and overburdened families.